Work Experience Information for Students
What is Work Experience?
Our cost effective service includes:
A placement on employer premises in which a student carries out a particular task or duty, or range of tasks or duties, more or less as would an employee, but with the emphasis on the learning aspects of the experience.
Why Do I Need To Go On Work Experience?
To discover more about the 'world of work'
Opportunity to gain insight into a particular working environment
To develop important work-related skills
To build confidence and independence
Experience working with adults and as part of a team
Work Experience looks good to future employers on your CV
Adding relevance to your coursework
Can lead to a full-time position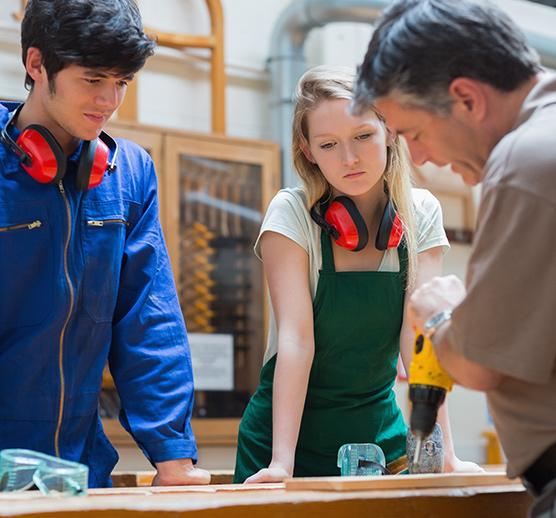 I Need to Find a Placement...
Help!
Try and find your own placement:
It provides an opportunity to work in a career that you are interested in
It encourages thinking and decision-making skills
It gives you a sense of realism – finding a job, telephoning, applying,interview and acceptance
Where to find a placement:
Friends and family contacts
Current part-time job
Extra-curricular activities contacts e.g. Gym; Youth Clubs
Career area specific – do you know someone who works in your chosenjob area
Work Experience Support Services database (contact your school for the username and password)http://www.workexperiences.co.uk/school_login.html
Internet search
How do I contact a company?
Use a personal approach
Telephone the company
Attending the company's premises
Write a letter or email
Things You Need to Consider Before You Make Contact With a Company
Travel to and from work
How are you going to get there?
What the job really involves
Ask the employer
Are you interested in that area of work
Be realistic!
You probably won't be able to get work experience as a Doctor!
---
Many young people are worried about travelling to and from work on their own for the first time, whether by bus, train, car (if you drive) or bicycle. This is perfectly natural, especially if you have always been driven to and from school by someone else. It is always a good idea to do a dummy run before you start your job so that you can work out the best route and safest journey. For example, if you are afraid of going through a subway, is there a better route that avoids it? Take someone with you - a friend or relative to help you on this trial journey. You will be surprised how much better it makes you feel once you have worked out and tried the route. For more information about travelling safely, visit the RoSPA website and browse through the road safety pages.